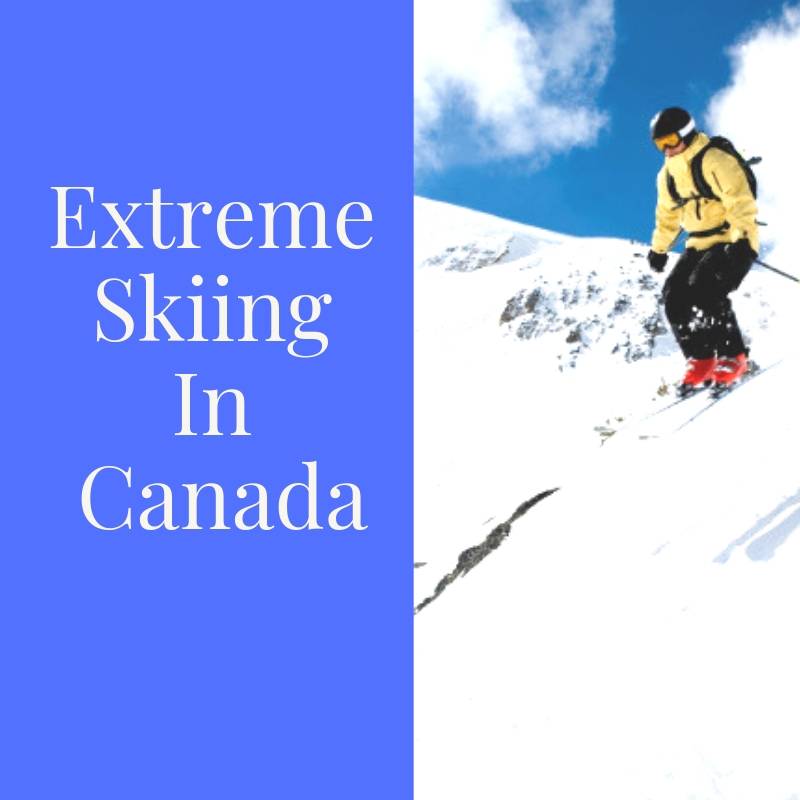 Extreme Skiing In Canada
Are you an avid skier and looking to hit the slopes this winter? There are all sorts of places that you can go in Canada if you are looking for a more challenging ski experience. Here are some of the most extreme skiing experiences in Canada.
Delirium Dive In Banff
Located on Sunshine Mountain, the runs here are very difficult. On average they have a 40-degree pitch and 2,000 feet of vertical. One of the things that keeps skiers coming back here is all of the fresh powder as thereâ??s plenty of it.
The Free Fall At Silver Star Resort
One of the nice things about this resort is that you can find slopes for both beginners and advanced skiers. If extreme skiing is what you are after, the Free Fall will get your blood pumping. Itâ??s a little over ½ a mile long and has and has an elevation difference of 1,312 feet. For those that are looking for a longer slope, the Eldorado is close to 5 miles long and has an elevation difference of close to 2,500 feet.
The Monster At Panorama
This ski resort opened just about a year ago, so not a lot of skiers have had the chance to try it yet. The Monster is best for those that like skiing to its extreme. It is part of four double-black diamond runs. There are 127 acres to explore at this resort and the longest trail is over 4 miles long.
The Needles At The Red Mountain Resort
One of the unique things about the Red Mountain Ski Resort is that itâ??s located in an ancient volcano crater. This gives it a very mountainous feel which adds to the whole experience. The Needles is a double black run that is best left conquered by those that are fearless. It has a steepness of 45 degrees and seems impossible to defeat. However, if you like speed and are looking for an extreme skiing experience that will leave you feeling exhilarated once you complete it, The Needles is the slope to try.
The Saudan Couloir At Whistler Blackcomb
There arenâ??t very many chutes that are as extreme as this one. At 2,500 vertical feet, the Saudan Couloir has been called one of the most terrifying ski slopes in the world. The Saudan Couloir Ski Race Extreme used to take place here back in the 1980s. This slope isnâ??t for beginner skiers and even those with years of skiing experience often do find it very challenging...and terrifying!