Expert Planning. Award Winning Service. Unbeatable Value
Start Planning your Journey
Take a Look at Our
MOST POPULAR TOURS
Escorted Canada Tours
On any of the amazing escorted Canada tours showcased here, you will experience magnificent scenery, stunning mountains, cosmopolitan cities, world-class resorts and more! If you're looking for a wonderful collection of escorted Canada tour packages that offer itineraries to both eastern and western Canada, look no further... Escorted Canada tours range from four day Calgary Stampede tours all the way to twenty-six day journeys that stem from eastern to western Canada. These escorted Canada tours consist of hotel accommodations, sightseeing, meals, and transportation. You can also choose from a large selection of Canada hotels and Canada cruises.
As the second largest country in the world, Canada is a land of pristine wilderness frontiers and bustling modern metropolises. Stretching from the Atlantic to the Pacific, and as far north as the Arctic Circle, Canada includes majestic mountain ranges, sparkling lakes and rivers, unique cultures and vibrant cities. Few countries in the world offer as many choices to the traveler as Canada. Now vacationing in Canada is even easier, as we have done all the work for you. Choose from escorted tours of Canada, vacation packages to Canada, rail journeys and cruises.
There are so many ways to travel while in Canada. Ride the rails in elegant comfort on a Canadian adventure from Toronto through the Rockies on the popular Trans-Canada by Train tour or the Rocky Mountaineer Escape from Vancouver. Thrill to the excitement of the famous Calgary Stampede. Explore French Canadian history and culture in Quebec. Cruise along the Canada's coasts, lakes and rivers. All this makes Canada one of the most exciting travel destinations in the world. Keep in mind when planning your Canada tour that peak season is May to September as the weather is most enjoyable.
Reviews
Gerry O.
I am satisfied with prompt customer service response to my inquiries. I will definitely use Atlas Travel again in my future booking.
Marc R
We are happy with our agent, we booked a few trips with her and hopefully more in the future.
Maida M.
Brenda was on the ball because she realized I had booked my departure incorrectly and was flying into the wrong airport for the tour. She called me at home and I was able to correct it with the airline at no additional cost to me. I was very thankful !
Emily C.
This is the second trip I have booked with Brenda. She is so helpful and a sweet voice on the phone. I look forward to booking with her more often!
Jim L.
New York
Whenever the subject of "how did you book your travel plans", we always recommend Atlas Cruises & Tours in Florida and you specifically. And, yes, we beginning to search for 2017 travel. This trip was near the top of our best tours and, as usual, a lot had to due with your support and patience. We look forward to working with you on our 2017 and future plans.
Anthony F.
Indiana
The overall service from Alex exceeded our expectations. He was very efficient and had great attention to the details of our trip. When i plan my next tour, I will use Alex and Atlas again.
Marlene L.
Alex ,did a very fine job. He was on the ball and always available to talk and give us good advice. We enjoyed working with him. Thank you. Alex
Laurel L.
Alex responded promptly and I was very pleased with the professional service. Thanks!
Shikh S.
Good service and Sandi was very helpful. Clients need all details as normally they are far away from your office and with the time difference of 10-12 hours it is the prompt reply with all details makes the difference between good and bad service.
Oliver C.
We cannot begin to say what an excellent job that our travel agent, Cheryl has always done for us, she consistently does an outstanding job. We are not seasoned travelers and she has always been very patient with us. When we inquire about anything her response is both rapid and fitting. If we were to able to travel more she would be our first choice to utilize due to her fine attitude and talent.
Latest From Our Blog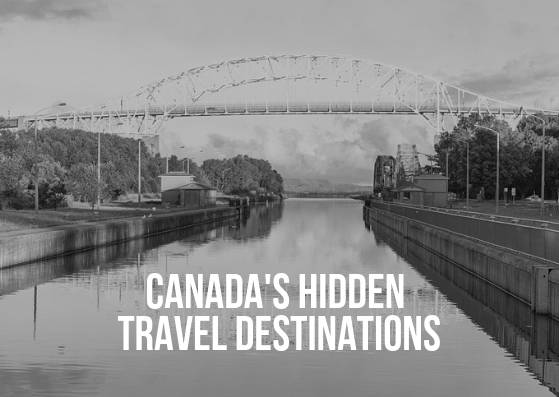 Everyone knows about Montreal and Toronto, but find out about Canada's most unheard of, exciting destinations.