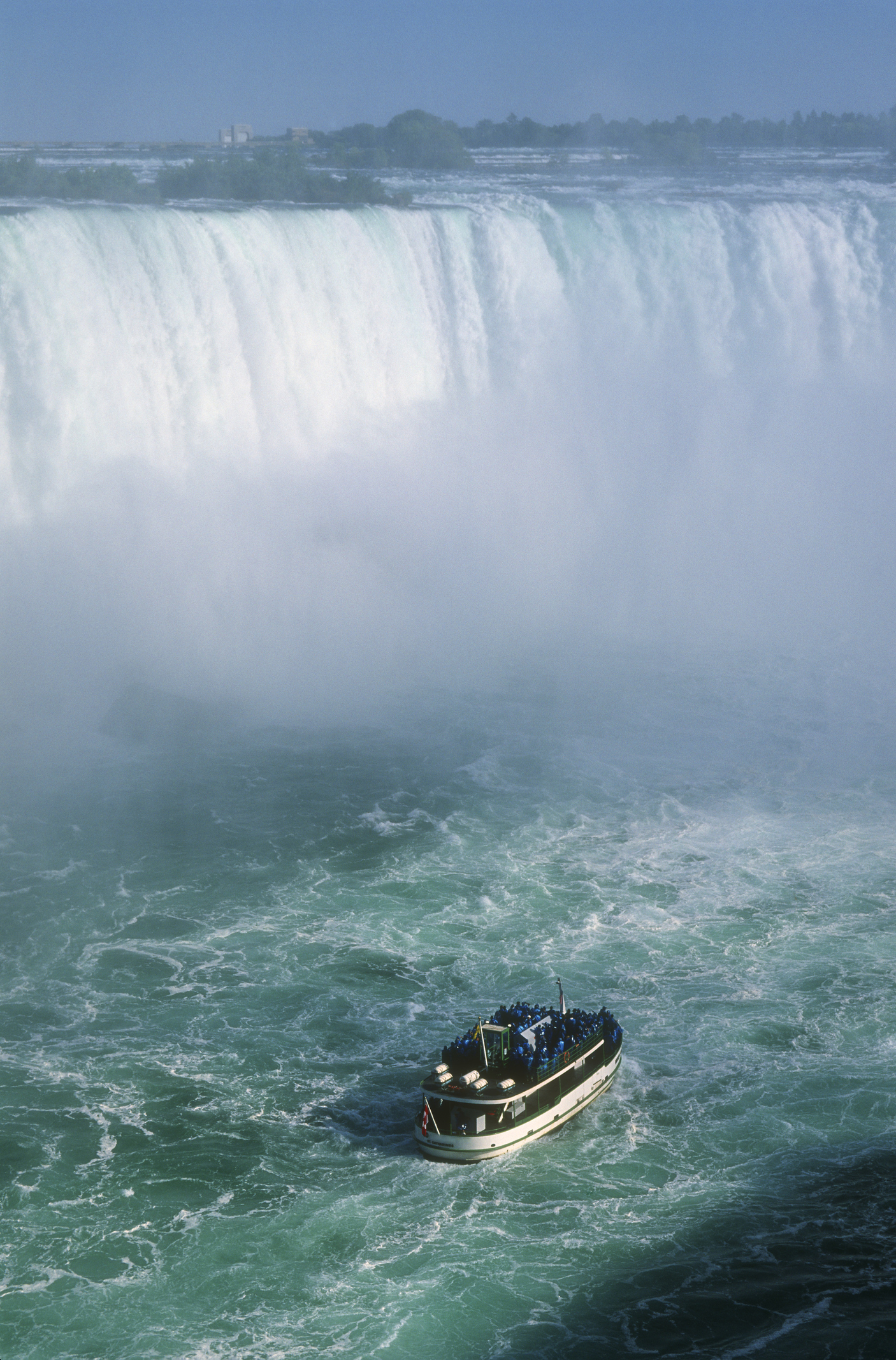 Top 10 Rated Tourist Attractions in Canada
Being that Canada is the world's second largest country, it's not surprising that they have no shortage of tourist attractions. Some of them are very well-known while others tend to be off of the beaten path. For tourists visiting Canada, they should visit a few of these 10 top rated tourist attractions.
Niagara Falls
This might be the most popular natural attraction in Canada. Every year millions of people visit it to see the breathtaking display of these powerful falls. Being that it's only an hour's drive from Toronto, it's fairly, easily accessible. Walking down Clifton Hill towards the falls offers a particularly spectacular view.
Stanley Park
Located on the west side of downtown Vancouver, this 405 hectare park is surrounded by red cedar and Douglas fir trees as well as the ocean. There's an extensive walking and jogging path and beautiful views of the ocean and mountains. One spot in particular that's popular for tourists are the totem poles that were built over 100 years ago. Within the park there are several places to visit including Beaver Lake, the Rose Garden, Stanley Park Pavilion and the Vancouver Aquarium.
Old Quebec
Located throughout Quebec, this UNESCO World Heritage city contains numerous historic buildings and consists of the Lower Town and the Upper Town. The Lower Town is situated along the St. Lawrence River and where the original settlement took place. It is also home to Chateau Frontenac. The Upper Town has high cliffs and is frequented by tourists. Popular attractions include the Parque Historique de Artillerie, Place Armes, the Citadel and the Plains of Abraham.
Notre Dame Basilica
First founded in 1656, this is the oldest church in Montreal. It has twin towers and a neo-Gothic look. The interior was designed by Victor Bourgeau. The Basilica faces Place Armes.
Butchart Gardens
Located at Brentwood Bay, the gardens were first planted in 1904 by the wife of a wealthy quarry owner, Jennie Butchart. The gardens were planted in abandoned limestone workings. They have grown to 20-hectares and feature a variety of flowers including roses and exotic plants. The Butchart Gardens have fountains, pools, sunken gardens and Japanese Gardens.
Morain Lake
Also known as Lake Louise, Morain Lake is located in Banff National Park. It is one of western Canada's most photographed places. The lake is fed by a glacier and surrounded by mountains. The blue-green waters are located close to 6,200 feet elevation in the Valley of the Ten Peaks. The lakes were featured on Canada's $20 bill at one time and got the nickname Twenty Dollar view. Visitors can hike throughout the area or go canoeing.
Royal BC Museum
Located between the Fairmont Empress Hotel and the Parliament Buildings, this museum showcases much of Canada's history and culture. It has three-dimensional displays, a rainforest and aboriginal ceremonial poles. There is also a replica of the ship HMS Discovery. There's so much to see at this museum that visitors can easily spend the day here.
Inner Harbour
Victoria's Inner Harbour is a great place to eat, drink, shop and just relax. There are street performers that frequent the harbor often. A popular place for tourists to visit or even stay at is the Empress Hotel. This historic hotel has had many famous visitors including kings and queens. During the summer months, Inner Harbour is busy with activities.
Calgary Stampede
While this rodeo only visits Canada for 10 days out of the year, it brings in a lot of money for the local economy as many tourists come to Canada each year just to go to the Calgary Stampede. In addition to the rodeo, there are free Stampede Breakfasts that numerous eateries hosts during this time and they feature items like pancakes. If you do plan on attending the Stampede, be sure to wear your cowboy hat and boots.