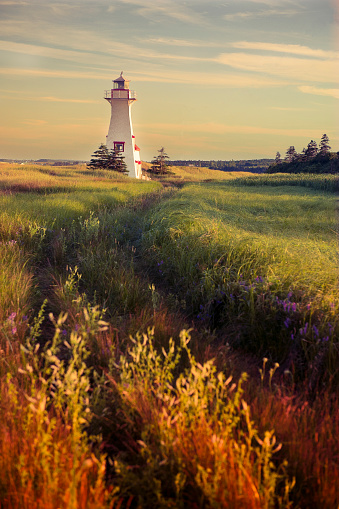 Western and Eastern Canada
Western Canada has some of the most beautiful scenery in the world, protected in national parks with jeweled lakes, iced mountains and much wilderness where wildlife thrive. Explore an icy glacier, peer at polar bears, flight see over the Gulf Islands or take in the sights by rail, river or atop a space needle. View the lush meadows, dramatic peaks, cascading waterfalls, emerald valleys and tranquil streams. Peer out over glaciers, forests, snow fields and alpine meadows colored with bluebells, Indian paintbrush and cotton grass. Alight near landscapes dressed in crystalline grace, magical and breathtaking. Hike through a meadow flower-filled and wildlife rich, capturing picture-perfect alpine images. Prepare to be dazzled, from the coastal seaport city of Vancouver to Victoria's waterfront. Stroll through one of the finest gardens of the world. Pass through the magnificent Canadian Rockies aboard VIA Rail's Panorama Car. River raft through the lush Bow Valley and visit the chic town of Banff. Set the tone with craggy peaks, buffalo jumps, stunt cowboys and vintage 'jammer' buses throughout the timberlands of the Canadian Rockies.
Vibrant city life, historic treasures, and wondrous waterfalls; this is Eastern Canada. Visit the Royal Ontario Museum in Toronto, watch the plunging water at Niagara and Montmorency, view the peaceful Islands of the St. Lawrence River and stop in elegant Ottawa, steeped in tradition, the French heritage of Montreal and Quebec City. Prince Edward Island National Park and Cape Breton National Pak are the storybook villages of the Maritime Provinces with a cultural mix of French, Irish, Scottish and English influences. You'll find Highland kilts, Celtic music, British towns and Acadian art to entertain you. The legacies of Anne of Green Gables and Alexander Graham Bell and traditions like a kitchen party, rug hooking, whale watching, nature hikes, ferry rides and oyster shucking were born here. Feats on the culinary treats of fresh blueberries, lobsters and planked salmon. Experience breathtaking coastal landscapes along the Cabot Trail. Visit the Gaelic College of Celtic Arts and Crafts at Englishtown, where you'll learn about Nova Scotia's Scottish Gaelic culture. Stop in Lake Charlotte at Memory Lane Heritage Village, a living history museum featuring restored buildings and costumed interpreters. Explore a legacy of seafaring in picturesque fishing hamlets, colorful 19th century homes and whale watching on the Bay of Fundy. There is tons to do relating to British Empire history in this part of the world.