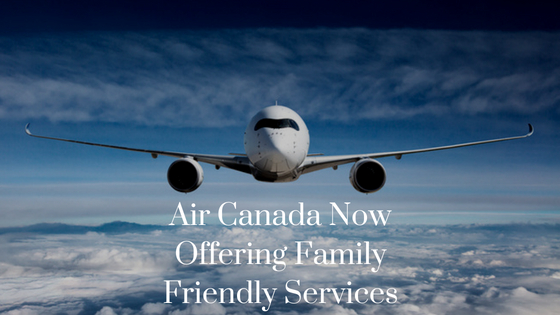 Air Canada Now Offering Family Friendly Services
Summer is a great time for family travel, but many families may put it off if they have young children in tow. Even though they would love to take a vacation, they may be fearful that flying might not be as enjoyable as theyâ??d hoped. Air Canada is taking this into consideration and offering some family friendly services for those that will be traveling with little ones.
Dedicated family check-in lines. Children often have a difficult time waiting. At Air Canadaâ??s main hubs that are located in Montreal, Toronto-Pearson and Vancouver, families can enjoy check-in lines that are just for them. These lines are family friendly and the goal is to get families in and out as soon as possible.
Complimentary, standard seat selection. Flying can go a lot smoother if parents can sit in areas with their children that are better for them. With Air Canadaâ??s complimentary standard seat selection, family can choose where they want to sit in each cabin.
Pre-boarding between zones 2 and 3. Itâ??s a lot easier to board an airline with young children when you donâ??t have to wait in a long line. Air Canadaâ??s pre-boarding allows parents to get their children onto the plane and settled without having to wait a long time to board.
Complimentary Air Canada Skyrider activity book. Children, up to the age of 11, will be able to enjoy a complimentary activity book. This will help keep them occupied while onboard the plane and hopefully keep them from having meltdowns due to boredom.
Priority rebooking. Unfortunately, travel schedules can changes. If this does happen, Air Canada now allows those with young children priority rebooking. This will let parents have a greater chance of getting a flight that meets their familyâ??s needs.
With all of these special services available to families that are traveling with young children it will hopefully ease some of the anxiety that parents face and get them traveling with their children this summer. In addition to all of this, Air Canada still provides an Unaccompanied Minor program for those children that need to travel by themselves for one reason or another. This fee-for-service program allows children ages 8-17 to travel without a guardian for those flights that have non-stop itineraries. Children will be accompanied by a dedicated agent at their departure and arrival airports and will be monitored while onboard the flight.