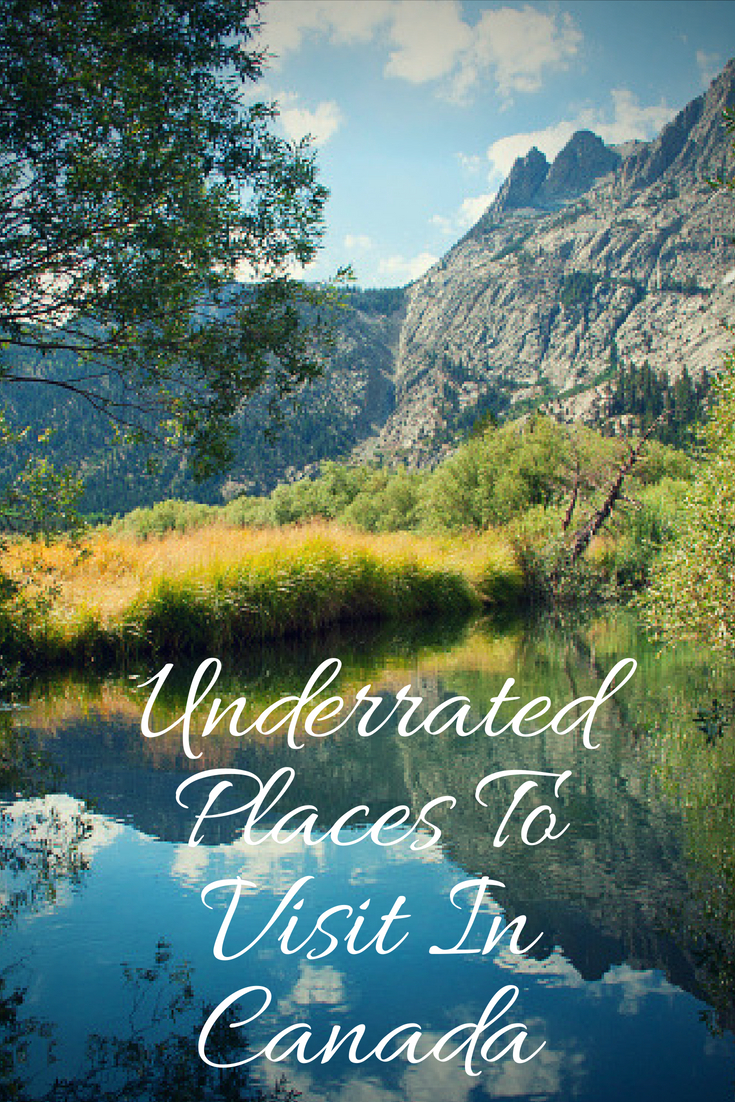 Underrated Places To Visit In Canada
Canada is really big. In fact, itâ??s the worldâ??s second largest country. However, there are a lot of places to visit that donâ??t get nearly as many tourists as other places. These are some of Canadaâ??s most underrated places that really should be visited.
Twillingate
Did you know that Twillingate is known as the worldâ??s iceberg capital? Most people donâ??t, but itâ??s filled with icebergs! A popular activity is an iceberg tour that takes place each day from May through July. The town is a fishing village and is home to the Fish, Fun & Folk Festival thatâ??s been taking place here every July since 1980.
Canmore
This underrated place tends to be overlooked as tourists would rather go to either Jasper and Banff. Itâ??s a shame as itâ??s located off of the Bow River and you can often see snowy mountains. During the summer months visitors like to go whitewater rafting, hiking and kayaking. The winter months bring about opportunities to snowboard, ski or try snowshoeing.
Tadoussac
This area has a lot of history as it was once the first trading post in Canada. Today you can find Saguenay Ford which is very picturesque in and of itself. Many visitors also come to Tadoussac to whale watch as there are an abundance of these creatures that call the Saguenay River and Saint Lawrence River home.
Bouctouche
You can find beaches, even in Canada. Despite the fact Bouctouche is small, donâ??t let the size fool you as thereâ??s still plenty to do. There are 10 ½ miles of walking trails plus the Irving Eco-Centre and Irving Arboretum.
Dawson City
To escape many of the tourists that come to Canada, head over to Dawson City. Itâ??s pretty remote, but in the 1800s it was an important part of the Klondike Gold Rush. Itâ??s a great place to see the Northern Lights in the winter as itâ??s very far north. Many visitors are surprised to see the townâ??s unique buildings that have a frontier style with many of them being colorful.
Liverpool
This is a great place to go for those that want to learn about Canadian history. Here you can find the Sherman Hines Museum and the Rossignol Cultural Centre that both feature quite a few exhibits and artifacts. Those that love country music should visit the Hank Snow Hometown Museum as it as a lot of interesting items.
Nelson
Many tourists visit Nelson during the winter months because it is known for its skiing. However, there is a lot more to do here. Itâ??s filled with many Victorian buildings as well as numerous restaurants and coffee shops. Nelson is known for its art as well.